Latest News
DISC Personality Profiling Workshop (1 day)
Date: 26.08.2019 15:21:48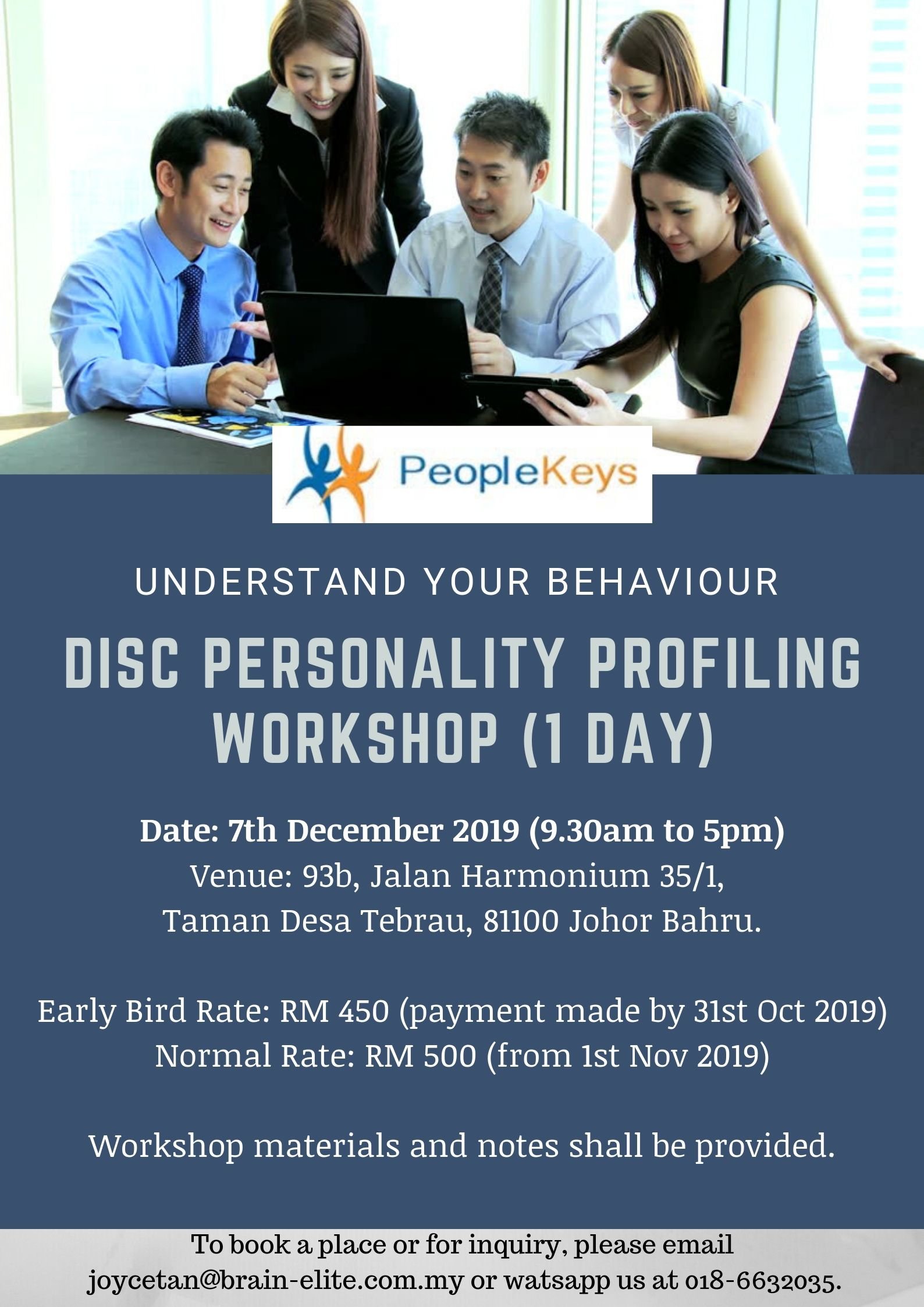 DISC personality profiling is a reliable and validated assessment tool used by organizations around the world to predict human behaviours be it at work, in a community or public. DISC personality profiling is shown to improve productivity, teamwork, communication and leadership at workplace. Each personality profile comes with its own unique strengths, limitations, motivations and communication styles. Join this 1 day workshop to find out more about your personality profile and how to work well with someone of a different profile.
ISO 9001:2015 Awareness and Internal Audit Training
Date: 14.03.2019 14:10:55

This course is designed for quality management representatives, top management and staffs who are involved in developing ISO 9001:2015 Quality Management System.
Date: 25th and 26th June 2019 (9am to 5pm)
Venue: Ponderosa Golf & Country Club Johor Bahru
Fee: RM 1000 (early bird, before 1st June 2019), RM 1300 (from 1st June 2019)
Lunch and Tea breaks included. Training notes provided.
HRDF claimable.
Certificates are provided on completion and full payment.
Drop us an email today for enquiry or to book a place.